We were whisked off on their white horses, taken back to the castle, then crowned their princesses forever...
Then we grew up and wanted more.
Nights that never end. Passion that never dies. Dominance that never stops.
Now, we want our alphas: sexy, scintillating, muscled, and masculine. Forget the castle; we crave their cave. Their love doesn't come easily, but their ruthless ways leave us breathless...and begging for more.
Happily-ever-after has never been so much fun, especially now. Multiple authors, along with Once Upon An Alpha, have joined for a collection featuring some of the hottest alpha heroes you'll ever read. Best of all, the proceeds will benefit 4 Paws for Ability.
4 Paws for Ability is a worldwide agency that enriches the lives of children and veterans with disabilities by training and placing quality, task-trained service dogs. For more information about this nonprofit organization: http://4pawsforability.org/
Shayla Black is the New York Times and USA Today bestselling author of more than fifty novels. For over fifteen years, she's written contemporary, erotic, paranormal, and historical romances via traditional, independent, foreign, and audio publishers. Her books have sold well over a million copies and been published in a dozen languages.
Raised an only child, Shayla occupied herself with lots of daydreaming, much to the chagrin of her teachers. In college, she found her love for reading and realized that she could have a career publishing the stories spinning in her imagination. Though she graduated with a degree in Marketing/Advertising and embarked on a stint in corporate America to pay the bills, her heart has always been with her characters. She's thrilled that she's been living her dream as a full-time author for the past seven years.
Shayla currently lives in North Texas with her wonderfully supportive husband, her teenage daughter, and a very spoiled cat. In her "free" time, she enjoys reality TV, reading, and listening to an eclectic blend of music.
Rebecca Brooke grew up in the shore towns of South Jersey. She loves to hit the beach, but always with her kindle on hand. She is married to the most wonderful man, who puts up with all of her craziness. Together they have two beautiful children who keep her on her toes. When she isn't writing or reading (which is very rarely) she loves to bake and watch episodes of Shameless and True Blood.
Bestselling author, Skye Callahan uses fiction to explore the darker aspects of human nature, and the lengths people might go to fight for love in any situation. Skye's first romantic suspense Irrevocable was named a Top Read of 2014 by Shayna Renee's Spicy Reads, and continues to be a fan favorite.
Lillian Cartier started writing when a persistent vampire entered her mind and refused to leave. Sharing the crazy idea with her closest friends and, with the encouragement from them, a story not only started to form but she has gone into collaboration with a friend turned author, Michelle Dare. A wife, mom, and lover of books, that will be soon going on a vacation on a tropical island where she can finally get some much needed rest and relaxation with her family and friends.
M.C. Cerny fell in love with books after experiencing her first real ugly cry reading, Where The Red Fern Grows. Her debut romantic suspense novel, Flashpoint was written in a series of post-it-note ramblings that would likely make her idol Tom Clancy and her mother blush. She is a post graduate of NYU, and calls rural NJ home with her menagerie of human and feline fur-babies. When M.C. is not writing, you'll find her lurking in Starbucks, running stupid marathons, singing Disney show tunes, and searching out the perfect shade of pink nail polish.
Anissa Garcia earned her Bachelor's Degree in Speech Communications and English. She held an array of jobs including Public Relations Manager for Barnes and Noble. Wanting a change of pace, she attended The American Academy of Dramatic Arts, and trained full-time in theatre for two years. After working in Hollywood as an actress and casting assistant, she relocated to Austin, Texas and began writing freelance for Cosmopolitan and other publications. Her first book, A Promise Kept, is available now. A Promise Made will be available November 2016. When not writing stories, watching movies, or drinking a latte, she loves to daydream about romantic fictional men.
A mom of four grown children, Jenna and her Alpha-Hunk husband live in Kansas. Jenna loves books, Harleys, music, and camping. Jenna's zany sense of humor and lack of filter exemplify her motto: Live. Laugh. Love.
Meet the wild and wicked family in her sultry series: The Doms of Genesis. Or become spellbound by the searing love connection between Raine, Hammer, and Liam in her continuing saga: The Doms of Her Life (co-written with the amazing Shayla Black and Isabella La Pearl). Journey with couples struggling to resolve their pasts to discover unbridled love and devotion in Jenna's new contemporary series: Passionate Hearts.
Sapphire Knight is the International Bestselling Author of Secrets, Exposed, Relinquish, Corrupted, Forsaken Control, Unwanted Sacrifices, Friction, Unexpected Forfeit, Russian Roulette and Princess. The series are called Russkaya Mafiya, Oath Keepers MC, Ground and Pound, and Dirty Down South. Her books all reflect on what she loves to read herself. Sapphire's a Texas girl who is crazy about football. She's always had a knack for writing, whether it is poems or stories. She originally studied psychology and believes that it's added to her passion for writing. Sapphire is the proud mom of two boys and has been married for twelve years. When she's not busy in her writing cave, she's playing with her three Doberman Pinschers. She loves to donate to help animals and watch a good action movie.
Hello Friends! My name is Isabella and I write sexy, erotic romance. I'm a wife, mother, writer, reader and I love to ride my motorcycle. To say it's been an extraordinary journey thus far would be an understatement... what a rush! What a thrill to realize dreams and see them go from a seed to fruition. So for all you aspiring Authors, who like me, have a fire inside that burns brightly and demands to be sated by writing... Never give up.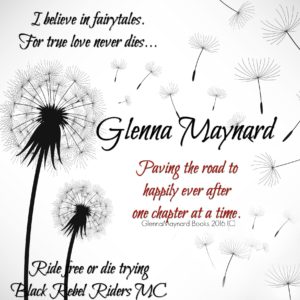 Glenna Maynard is a Kentucky native with a passion for romance, best known for her bestselling romantic suspense novel I'm with You and The Black Rebel Riders' MC series. When she isn't arguing with the voices in her head or drinking reader tears, she enjoys watching classic TV shows with her two children and longtime leading man.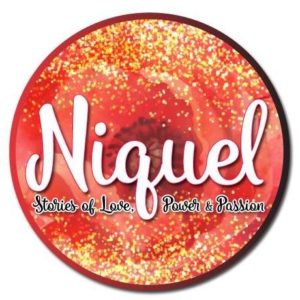 Niquel is a self diagnosed coffee addict, lover of rice and beans, and chocolate—preferably not all together. She's the creator of multiple stories full of love, passion, and power. She may toss in a ghost story every once in a while. When she's not busy taking care of her two little girls, she's writing or creating graphics. Or you can find her binge watching TV with her significant other. Boston born and raised, she's always been a creative soul: attending multiple colleges to develop her love of the visual arts. Niquel loves to meet new fans and she'd love to hear feedback from you. Whether it's positive or negative, your reviews help her grow as an author! You can contact her directly through any of the sites posted below.
Alexis Noelle lives in Philadelphia, Pennsylvania with her husband, and two kids. On top a writing career, she is a full-time student and a full-time mom. She loves spending time with her kids, although she has to hide the computer from them when she is writing! She love being active and being outdoors, especially if it involves any kind of shopping. She has always been passionate about writing. She loves to read romance books and feels like being able to lose yourself in a book is one of the more exciting aspects. The books she loves to read and write will be ones that make you feel for the characters. Alexis believes that you should have an opinion on every character in a book whether you love them, hate them, or think they are up to something. She also believes that the most important critic is your reader, so she loves to hear from the readers. She wants her fans to be open & talk to her about what they want for the characters in the story, and what they would like to see happen.
J. L. Perry is a mother, a wife, and she resides in Sydney, Australia. She has been writing for just over two years, and has eight published titles to her name. Her first five books were self-published, and in December 2015, she signed a five book deal with publishing giant, Hachette. Her last two releases, Bastard and Hooker, both skyrocketed to #1 on iBook's after release. Bastard has now been translated into French and Hungarian. She's a romantic at heart and her love of reading, and HEA's, is what inspired her to start writing. J. L. loves to connect with her readers.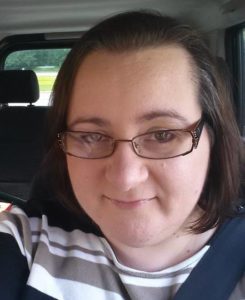 Armed with a pen name, Katherine Rhodes has gird her loins and set her mind to writing erotic romances which are kinky, dirty, and fun. As a lackadaisical laundry goddess, and an expert in the profundities of bad music and awful literature-thanks to her husband-Katherine strives to find balance in the universe and time to cook dinner. An East Coast dweller, currently located in the Philadelphia Tristate area, she is the proud servants of three cats and would take a vacation in Prague over a day at the beach any time…
Brandy L Rivers is a New York Times and USA Today, bestselling author. Her two main series are: Others of Edenton and Others of Seattle. She has also written a few contemporary stories. An avid reader, Brandy has always loved writing. She became serious about it as a stay-at-home-mother. Her secret lair, guarded by a pint-sized pound puppy who imagines himself a hellhound, contains a file full of manuscripts she plans to edit and publish with new creations she is constantly dreaming up. Living in rainy Western Washington with her husband and three kids, Brandy is already working on future stories in each of the series, along with several other projects.
M. Stratton is an International Amazon bestselling author in the romantic suspense and mystery suspense categories for her Storm Series and Bender. She lives with her husband and son in Arizona, which is a big difference from where she grew up north of Chicago, Illinois. As an only child she learned to tell herself stories to make the long winters go by quicker while dreaming of summer vacations. Now as an adult she still makes up stories to pass the time, but now she writes them down to share with other people. Stratton is a self-proclaimed dork who loves to make people laugh. Her inner rock star is always on stage performing to a sold out crowd, but she quiet and shy on the outside. She spends her days plotting new ways to surprise her readers.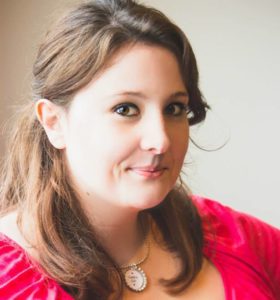 Felicia Tatum was born and raised in Tennessee. She always loved reading, and at the age of twelve began writing. Her passion for creating stories grew and in May 2012, she finally wrote her first novel, The White Aura.
She still lives in Tennessee with her daughter and her kitty. She loves cooking, books, and animals are some of her best friends. She watches a lot of Disney channel and often dreams up new book ideas. She's currently working on various projects, including the rest of the White Aura Series, the Scarred Hearts Series, and a novella series. Her dream is to write as many books as possible while entertaining as many people as possible.
Alice K. Wayne is a paranormal romance/ erotica writer straight out of the Motor City. From a young age books became her favorite escape, and that love eventually turned to writing as well. Alice loves traveling, is a self-proclaimed foodie, sushi addict, selfie Queen, and like all good Detroiters, is completely obsessed with Red Wings hockey.